CHANNEL KINDNESS is a collection of inspirational stories written by young people as well as personal notes of empowerment from Born This Way Foundation co-founder Lady Gaga. Within these pages, you'll meet young changemakers who found their inner strength, prevailed in the face of bullies, started their own social movements, and decided to break through the mental health stigma. These storytellers share how they felt, created safe spaces for LGBTQ+ youth, and embraced kindness with every fiber of their being by helping others without the expectation of anything in return.
Preview CHANNEL KINDNESS
About the Authors
CHANNEL KINDNESS is authored by a diverse group of young changemakers. The authors are contributors to Born This Way Foundation's Channel Kindness program, which seeks to uplift youth voices by providing a storytelling platform for first-person accounts of everyday acts of bravery and kindness.

Through the years, we've collected stories of kindness, bravery, and resilience from young people all over the world, proving that kindness truly is the universal language. And now, we invite you to read these stories and follow along as each and every young author shares their powerful story just as Lady Gaga has shared hers.
Abbey Perl
Abigail Perl is the Founder of Kind Mind Collective, a nonprofit teaching and spreading kindness to K-12 students. Abigail is a college senior in New Hampshire studying Nonprofit Management. As a TEDx speaker, GLAAD award recipient, Girls Inc. Intern, and Her Campuses 22 Under 22 Most Inspiring College Women Honoree, she uses her voice to spread kindness and bravery in her everyday life.
Alexis Lehrman
Alexis Lehrman is an award-winning fashion student in New York City. A philanthropist since she was 8 years old, her Art Can Heal project and Love Lexi Fund has raised money to fight breast cancer. She has been featured on CNN's Kids Who Rock and honored as a National Young Arts Award winner in Design. Her faith, family, and friends keep her motivated by love as a mentor to young women and as an avid volunteer.
Amy Sun
Amy Sun grew up in Michigan, and graduated from Johns Hopkins University with two engineering degrees. She works as a Business Operations Analyst at Facebook and has previously worked at Groupon and McKinsey & Company. In her free time, Amy enjoys hiking, trying new restaurants, and playing violin.
Ashley Lopez
Ashley López is a proud queer Latina, socially conscious software engineer, and ethical hacker. She is originally from South Central Los Angeles, and was also raised in Lancaster, CA. In Lancaster, she excelled as a compassionate and committed leader as an OUTreach Center board member, the only LGBTQ* serving nonprofit in the Antelope Valley area. She later joined forces with Q Youth Foundation as a youth advisory board member and recently accepted a position with the L Project LA's board. Ashley loves making the world a braver and kinder place as a Channel Kindness Alumni. Ash also attends community college while serving as the founder and CEO of the online platform, Queer Trans Events. Aside from being a lovable nerd, you can find Ash spending time with her family or front-row at a great concert.
Brooke Goldman
Brooke A. Goldman, 18, is a college freshman at the University of Michigan. After traveling throughout Alaska to film a documentary about Alaska's small village of Newtok's relocation, the New York native co-founded a nonprofit organization with her sister Ava called CLIMIGRATE.ORG. Brooke is also a U.S.O. volunteer at JFK airport where she greets veterans and active duty soldiers and their families. In her free time, Brooke practices her love for music in the form of her ukelele and guitar.
Charleen Colon
Charleen Colon lives in Brooklyn, New York. She is currently studying to be an art therapist and is a part time nanny. Charleen is interested in the fine arts and psychology, and in her free time enjoys thrifting, spending time with friends and family, and going to concerts.
Connor Long
Connor Long is a Colorado-based actor, advocate, athlete & speaker. His acting credits include stage, film, web & television projects garnering international best-actor awards and a ground-breaking Heartland Emmy. As an activist, his efforts have been recognized by leading disability-rights organizations such as The Council for Exceptional Children International, the National Down Syndrome Society, the Global Down Syndrome Foundation, and The Arc of the United States. Additional information is available at www.ConnorLong.com and those social sites.
Crystal Chan
Crystal Chan is a student activist from San Francisco, California. She is the Founder and President of SPACE 4 US, a community organization that aims to democratize professional opportunities for underprivileged students, and she represents District 7 on the San Francisco Youth Commission. At school, she serves as President of Days for Girls Club, Vice President of Environment Club, and News Editor of The Lowell. Crystal is passionate about advocating for low-income families and leveling the playing field for underprivileged students to reach their full potential. In her free time, she enjoys knitting, hiking outdoors, and trying new foods. Fun fact: she can speak three dialects of Chinese!
Elyse Notarianni
Elyse Notarianni graduated from American University, where she graduated with a degree in Journalism and Spanish. She has reported on Congress with Federal Network and worked with organizations like the US Chamber of Commerce, the Cancer Support Community, and the ESF Headquarters. Elyse also previously served as a Channel Kindness Reporter. She lives in Cherry Hill, New Jersey as an Editorial Assistant with SJ Magazine.
Em Hoggett
Em Hoggett is a British musician, actress. and activist. A survivor herself, Em is so grateful to have had the opportunity through Channel Kindness to be able to interview other survivors of sexual assulat and rape, and continue to spread the message of positive change. Having released an EP about her own experience, all of Em's music is dedicated to providing comfort, inspiration, and hope to others by sharing her own stories (in relation to assault amongst many other topics), in the hope that others may feel less alone.
Emma Carroll
Emma Carroll is a passionate writer living in rural Wisconsin. She graduated from the University of Wisconsin-Superior in 2019 with a Bachelor's degree in Social Work, with significant interest in community social work. In her spare time, she enjoys writing, going to concerts, traveling, cuddling her dog, Ole, and spending time with friends and family.
Hana Mangat
Hana Mangat is an undergraduate in New York, studying Urban Studies and Education. She is originally from the Washington DC area, and grew up in a community centered around social justice and kindness. Hana is one of the co-founders of Sikh Kid 2 Kid, a youth-run non profit organization centered around Sikh advocacy and intersectional justice. She also is involved in various initiatives related to immigration, youth leadership, and public policy more broadly. In her free time, Hana loves to travel, try new foods, and dance!
Hanna Atkinson
Hanna Joy Atkinson is one of ten chosen from around the world to serve as a Sargent Shriver International Global Messenger, representing Special Olympics athletes as she lives out this prestigious, four year commitment. Through her writing and public speaking, Hanna has become one of the courageous voices changing the definition of what is possible in a world that treats individuals with cognitive disabilities with kindness and respect. Hanna received a Heartland Broadcast Emmy in 2017 for her work on a Denver7 television segment called More Alike than Different, and she is constantly drawing inspiration from her training as a Channel Kindness reporter. As a Special Olympics athlete, Hanna competes in cycling and skiing, and through her business called Wholeheartedly Hanna, she is inspiring joy, acceptance, and empowerment.
Isaiah Morgan
Isaiah graduated with his bachelor's from Colorado State University-Pueblo in 2017 and is pursuing a career in marketing along with continuing his education. He is a Digital Marketing Analyst for SocialSEO, a nationally recognized digital marketing firm, and is expected to graduate in May of 2020 with his MBA. Alongside his career path, Isaiah has always made an effort to help his community out when he can and believes that kindness is a choice, a habit, and a lifestyle.
Jessica Morales
Jessica Morales resides in sunny South Florida with her cat, Zuko. Jessica is an aspiring pop singer and songwriter going under the moniker "Jessica Morale". When not working on her music and advocating for mental wellness with Channel Kindness, Morales enjoys baking, painting, going to concerts, and reading books.
Jessica Zhang
Jessica Zhang is an aspiring social entrepreneur from California. Not only does she spread yoga and kindness through her nonprofit and teaching yoga classes, but she also loves to write for her school newspaper, travel to new countries, and play squash. As she starts college in the fall, she looks forward to expanding her horizons through writing, activism, and public policy.
Josh Greenblatt
Josh Greenblatt is a multidisciplinary artist living in New York. As an actor and singer, Josh has been seen on stages across the U.S. and has toured internationally. Josh has also had voice characters appear on on Disney and Nickelodeon. They are currently creating work under the name THEY. Josh's passions include empowerment and activism.
Josh Hollin
Joshua Hollin is a singer, songwriter, and musician currently living in South Florida. Josh recently graduated Florida Atlantic University with his Bachelors in Commercial Music Composition. In 2017, Josh initiated "Channel Kindness Radio," a recurring podcast series featured on channelkindness.org, which centered around non profit organizations and people who are actively making a difference in their communities. In the future, Josh wishes to combine his passion for music, marketing, and media in a way that makes a difference.
Juan Acosta
Juan Acosta is 22 years old, he's originally from Woodland, CA but currently resides in San Francisco. Juan is a Mental Health & LGBTQ+ advocate and a national speaker. He began doing community service at age 13 and raked up more than 200+ community service hours by age 15, receiving recognition from non-profits and government agencies. Since then Juan has collaborated with numerous organizations, drafted a historic LGBTQ+ proclamation for the city of Woodland, served as Assistant Director of the Queer Alliance Club at San Francisco State, and is the Program coordinator for California's toll-free "Warm Line".
Kirah Horne
Kirah Horne is from Auburn, WA and is studying Psychology and French with a minor in Law and Justice at a Washington University. Kirah was in the 2018 class of Channel Kindness Reporters. She enjoys practicing special effects makeup and finding ways to make sure people have a good day.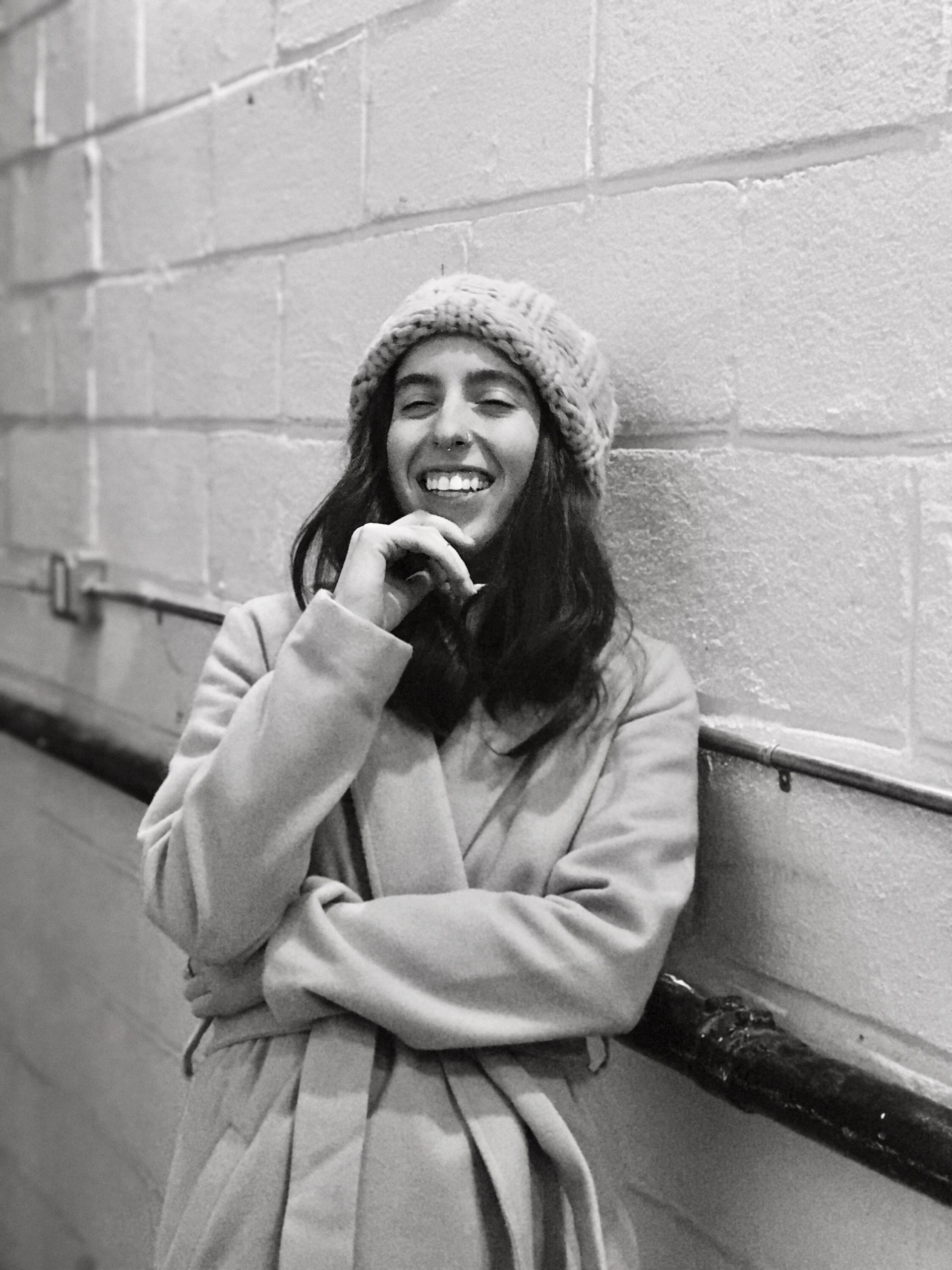 Mallory Kolodziej
Mallory Kolodziej is a musician and published poet who was born and raised in Chicago. Mallory graduated from Loyola University Chicago and now studies at New York University.
Maria Mongiardo
Maria Mongiardo was born and raised near Boston, Massachusetts. She has her bachelors degree from Clark University and her masters of public health degree from Boston University School of Medicine. Maria works as a research coordinator for the VA Hospital in Boston and runs her own social media business. In the future she plans to get a PhD in epidemiology and hopes to be able to do more mental health and chronic disease related research.
Nicholas Doorlay
Nic Doorlay was born and raised in Walnut Creek, California. He is currently studying Computer Science at California Polytechnic State University, San Luis Obispo, with a minor in German. Nic is extremely passionate about kindness and the way it can bring together people of all backgrounds. In his free time, Nic reads, plays guitar, watches hockey, and goes rock climbing.
Nicholas McCardle
Nicholas is a native of Pine Grove, West Virginia. He is a proud of alum of West Virginia University, where he developed a passion for helping others and working to help improve access to health care. In his free time he enjoys being outdoors, traveling, and spending time with family and friends
Peighton McRobie
Peighton McRobie is a native of Southern California and recently graduated from Colgate University where she was a member of the Division I Women's Volleyball team. Since graduating from Colgate, Peighton has moved to New York City where she is an assistant at Creative Artists' Agency in their Publishing department.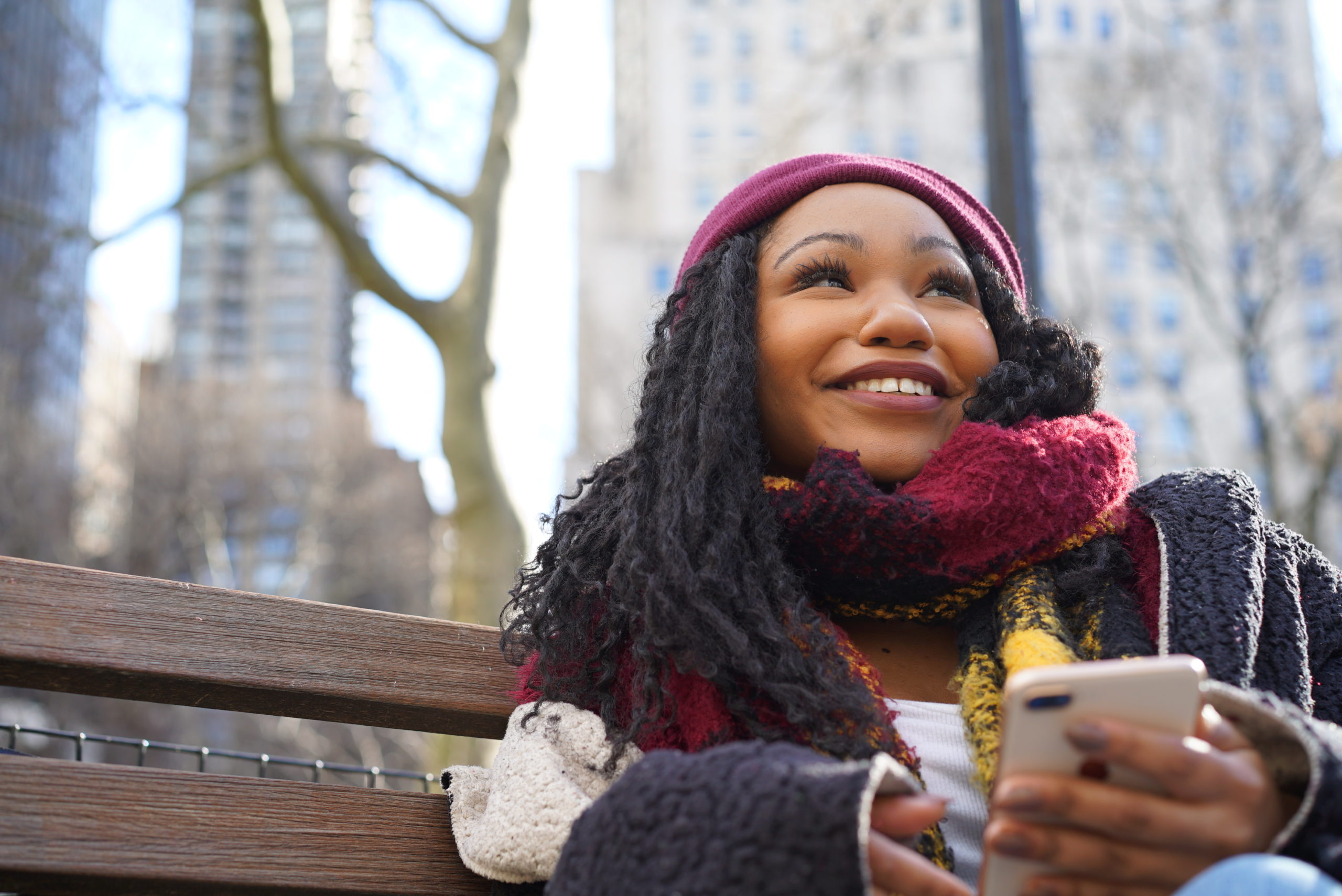 Perri Easley
Perri Easley is a college freshman in Middletown, Connecticut, where she actively participates in in-school and outside-of-school activities with a focus on social justice, foreign language, civic engagement, and community service. At Wesleyan, Perri serves on the board for the Wesleyan Democrats and works for the University's Fries Center for Global Studies. She also uses her spare time as a proponent of mental health awareness, volunteering for organizations like the Crisis Textline and participating in mental wellness speaking engagements. She was most recently a featured Storyteller at the 2019 Peace of Mind Storytellers Event in Providence, Rhode Island. At Wesleyan, Perri plans to study French, Film, and Political Science, and continue her mental health advocacy.
Riley Gantt
Riley started Rainbow Pack when she was 10 years old with the mission to deliver a backpack filled with the necessary homework supplies to every student that needs them, so they can be ready to learn on the first day of school. Riley attends a private college in Massachusettes.
Rose Nguyen
Rose Nguyen is currently a freshman studying at a college in New Jersey. She graduated from Western Heights High School in Oklahoma City, Oklahoma and is the representative for Ward 1 in the Oklahoma City's Youth Council. She also served on the Federal Reserve's Student Board of Directors for Oklahoma City. Rose hopes to major in neuroscience and become a pediatrician. In her free time, she enjoys dancing, knitting, crocheting and spending time teaching her little brother the alphabet.
Sanah Jivani
Sanah Jivani is a dual degree student at a Pennsylvania University studying Non-Profit Leadership and Education, Culture and Society. In 2018, while attending UTSA, she was named the second Harry S. Truman Scholar in the University's history, receiving $30,000 for her graduate education. She is the founder and CEO of a non-profit organization called The Love Your Natural Self Foundation, which focuses on empowering individuals through events, movements, and hands-on sessions. She started this organization after losing all of her hair to Alopecia in the seventh grade and struggling with wigs, bullying, and low self-worth. Now, her non-profit organization hosts projects in 135 schools and 28 countries worldwide.
Sarah Ryan
Sarah Ryan is a freshman in Boston studying Applied Psychology and Human Development. Hailing from Holbrook, Massachusetts, she has worked at the local, state, and federal level to advocate for change on issues related to tobacco control and public health. She also works as a Crisis Counselor for Crisis Text Line and is a member of the Liturgy Arts Group of Boston College. Passionate about both advocacy and the power of kindness, Sarah hopes to use her voice to make a difference.
Sofia Sears
Sofia Sears is a writer, student, and activist currently studying feminism, literature, and political science. She writes about gender, queerness, literature, love, and sexuality for various publications, including Adolescent, Rookie, Lithium Magazine, the Los Angeles Times, and others. You can find her work at sofsears.com.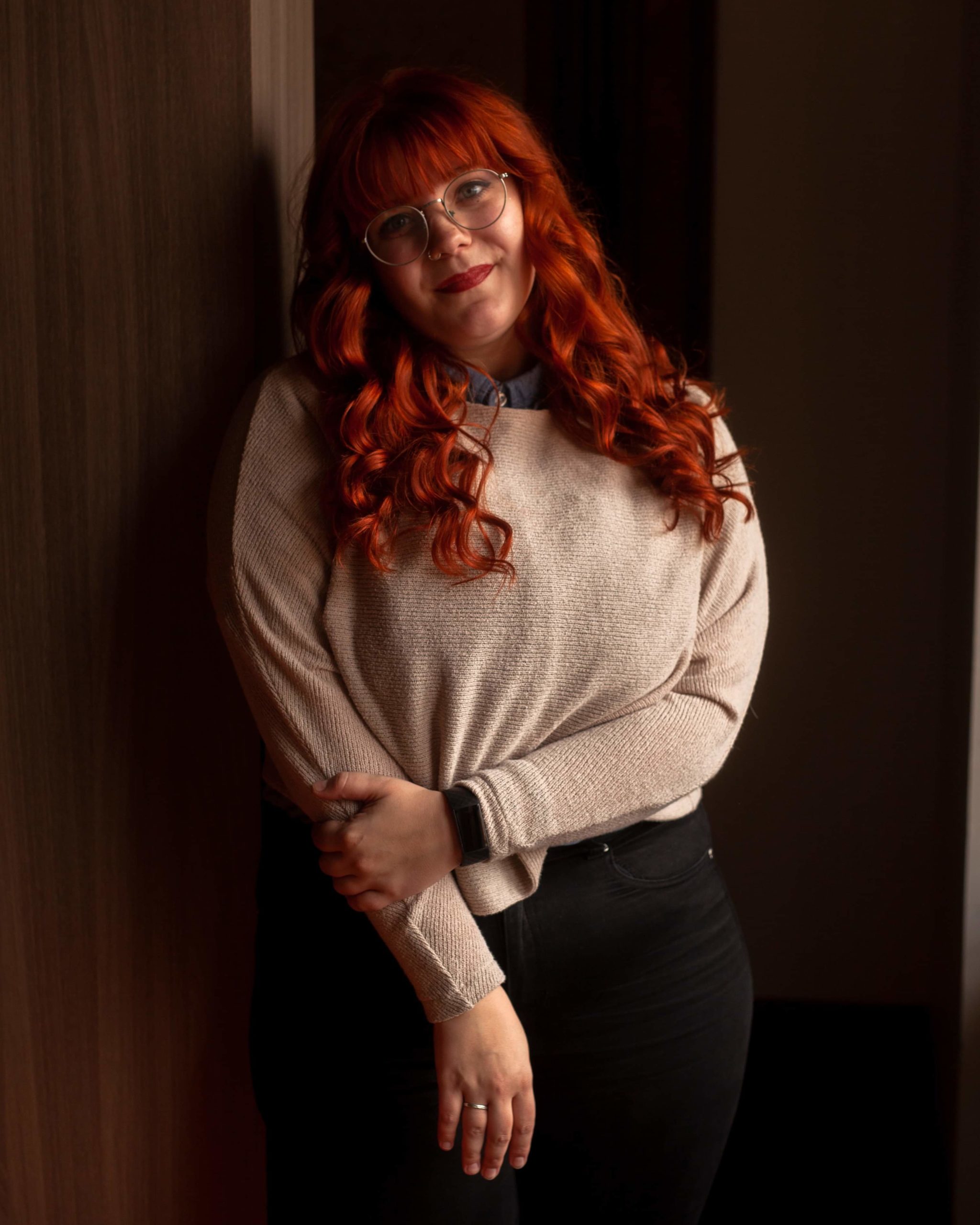 Taylor Michele Parker
Taylor M. Parker is a lifelong practitioner of love, gratitude, and relentless hope. Following their time as Channel Kindness reporter and Intern, Taylor now works as a Program Associate for Born This Way Foundation. They hold both a B.A. and M.A. in Philanthropic Studies from the Lilly Family School of Philanthropy, where they also received the Channel Kindness Award for Indianapolis in 2017. Twice described as "a national treasure," Taylor is dedicated to actively working towards a kinder and braver world by supporting youth-led civic engagement.
Terrius Harris
Terrius Harris is a 2019 TFA Hawaii Corps Member and master's candidate for legal studies for indigenous people's law at an Oklahoma University. Having received his undergraduate degree from the University of Mississippi, Terrius spent the majority of his adult life in Oxford, MS, where he has written many stories for a variety of publications surrounding indigenous people, environmental advancements/rights, and LGBTQIA+ rights. His intention in life is to make a change that is everlasting and impactful. Terrius lives a life where he receives knowledge with an open mind, feels each experience with an open heart, and places his feet firmly on the ground to remember the land and community that he's connected too and working for.
Theresa Stier
Theresa Stier was born and raised in New Jersey. She graduated from Montclair State University in 2015 and has been pursuing her passion for writing and social media. She lives happily with her fiance and in their free time, they like to discover new places (especially waterfalls).
Tyrah Majors
Tyrah Majors is a news reporter, content creator, and author of children's book "Grammy and Me." She holds a bachelors degree in Journalism from California State University, Fullerton, and a Master of Science degree in Journalism from the University of Southern California. She is the creator of "Major Moves with Tyrah Majors," a talk show highlighting millennial entrepreneurs, and a morning news reporter at CBS/FOX Bakersfield. Tyrah is a proud alum of Channel Kindness, class of 2017, and continues to report stories on kindness. She loves the beach, shopping, and spending time with her family.
Nick Albritton
Nick Albritton is involved with non-profit community work, wordsmithing, and adventures in nature. Through his youth, he navigated the impact of poverty, grieved his mother's early death, and grappled with his transgender identity in the rural South. Amidst these experiences, Nick found purpose in bringing presence and perspective to those bearing the burden of difference. His impact has traversed the fields of Outdoor Education, Career Services for youth experiencing homelessness, and leadership within Washington States community college network.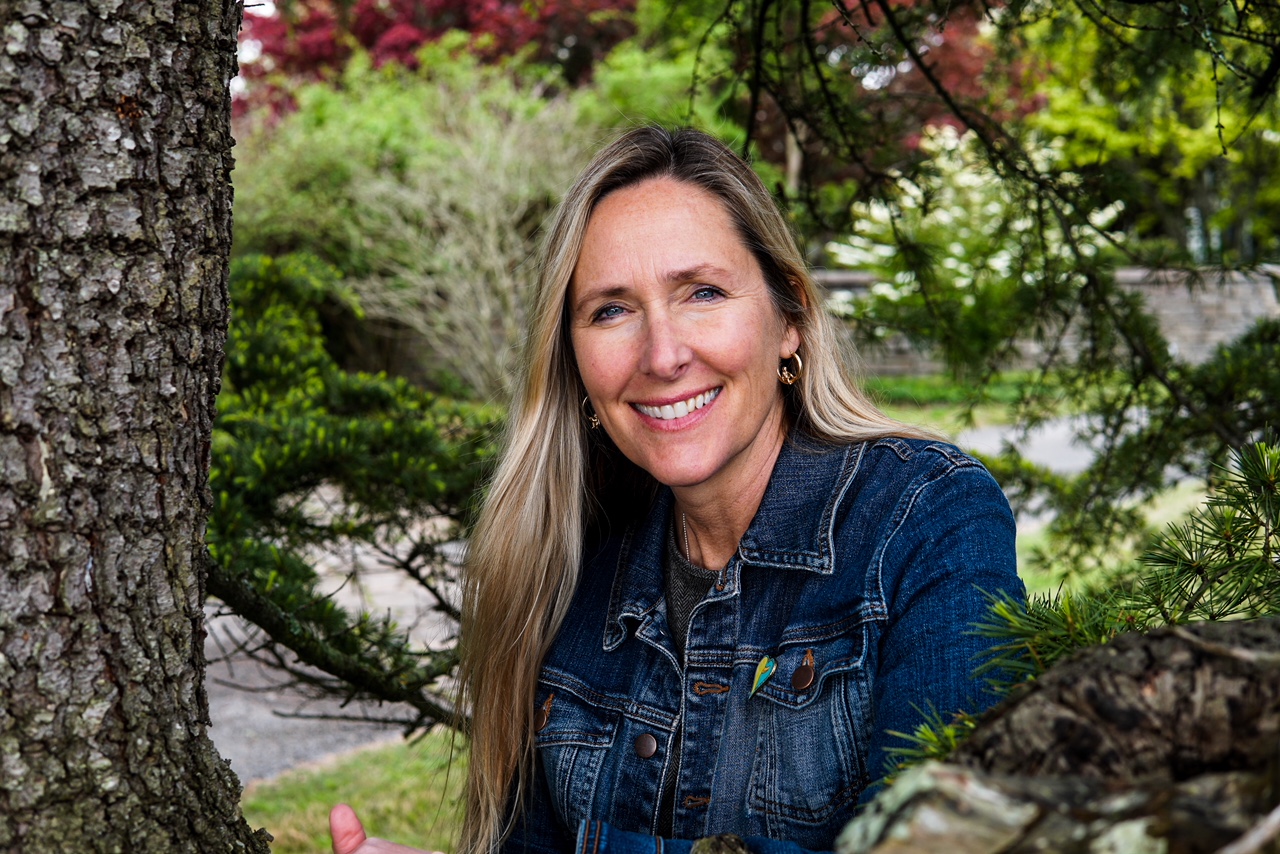 Scarlett Lewis
Scarlett Lewis founded the Jesse Lewis Choose Love Movement after her son was murdered during the Sandy Hook tragedy in December 2012. Shortly after his death, Scarlett decided to be part of the solution to the issues that we're seeing in our society—and that also caused the tragedy. She created the Movement and became an advocate for social and emotional learning (SEL) that teaches children how to manage their emotions, feel connected, and have healthy relationships. Scarlett created the Choose Love Enrichment Program (CLEP) a no-cost, comprehensive SEL and character development program that empowers educators and their students to choose love for themselves and others. This program teaches children how to handle adversity, have courageous conversations, and to respond with love. The Choose Love Enrichment Program has been downloaded in all 50 states and in more than 90 countries. This program includes the best of what is statistically effective and being taught in classrooms today that can reduce and prevent mental illness, substance abuse, bullying, and more.
Mayor Tom Tait
Tom Tait is CEO of TAIT & Associates (www.TAIT.com), a national engineering and environmental company. In November 2010 Tom was elected Mayor of Anaheim and re-elected to his second term in November 2014. He was termed out of office in December of 2018. Tom ran on a platform of bringing the values of kindness and freedom to the culture of the city. He is the founder of cityofkindness.org – a non-profit platform that is working to inspire kindness in our world. Tait received his Bachelor of Science from the University of Wyoming and an M.B.A and Law degree from Vanderbilt University. Tait and his wife Julie have four grown children and 5 grandchildren. They have been married for 37 years.
Mark Young
Mark Young is a writer born and raised in Corpus Christi, Texas.
/