National Youth Confidence Day is a time to recognize the accomplishments and achievements of young people across the globe! It is a day to highlight their creativity, innovation, and resilience. In a world that often discredits our youth, October 20th stands as a beacon of affirmation and support for the younger generation.
For this year's celebration, I want to highlight five young people who embody the spirit of this special day. Each of these individuals showcase incredible drive and determination, making a difference in their respective communities:
1) Sophia Kianni, 21 (@sophiakianni)
Sophia is an Iranian-American climate activist, and founder of the world's largest youth-led climate nonprofit, Climate Cardinals. As a Stanford undergraduate, she channels her passion into championing global climate action, striving to eliminate language barriers in climate education. Her passion and advocacy have not gone unnoticed. Sophia has been recognized as the youngest advisor to the United Nations, a 2022 Forbes 30 under 30 honoree, and VICE Human of the Year. Her story serves as a testament to what can be achieved when one is determined to make a difference in the world.
---
2) Natalie Asatryan, 18 (@natalieasatryan)
Natalie is an Armenian-American education advocate, philanthropist, and yoga instructor! At the age of 12, she made waves becoming the youngest certified yoga instructor in the nation. Leveraging her expertise, Natalie dedicates her knowledge in the field to uplifting and serving underrepresented communities. She is known for leading donation-based yoga classes and using 100% of the profits to donate to charitable organizations across America. Throughout her career, she has raised thousands of dollars for the American Red Cross, the Children of Armenia Fund, and Red Nose Day. With a mission to inspire the world, Natalie has proven through her work that she can do just that! She was recognized by Round Table Global as a two-time recipient of the Global Youth Award, and has had her work featured by Nike, Forbes, the TODAY Show, and KTLA-5.
---
3) Jorge Alvarez, 24 (@ijorgealvarez)
Jorge is a social media influencer and mental health advocate using his platform to make an impact in the world of youth mental health. As a Latino-American advocate, Jorge channels his cultural insights to address the unique challenges faced by his community, breaking through layers of stigma and generational trauma. With a thriving community of over 130,000 followers, he uses his voice to empower the next generation of Latino Americans. MTV spotlighted Jorge's work at the White House's Mental Health Youth Action Form, where he shared the stage with influential leaders like Selena Gomez and Joe Biden. His efforts have led to recognition by TikTok, as 1 of 10 recipients of the TikTok Latinx Creatives Grant.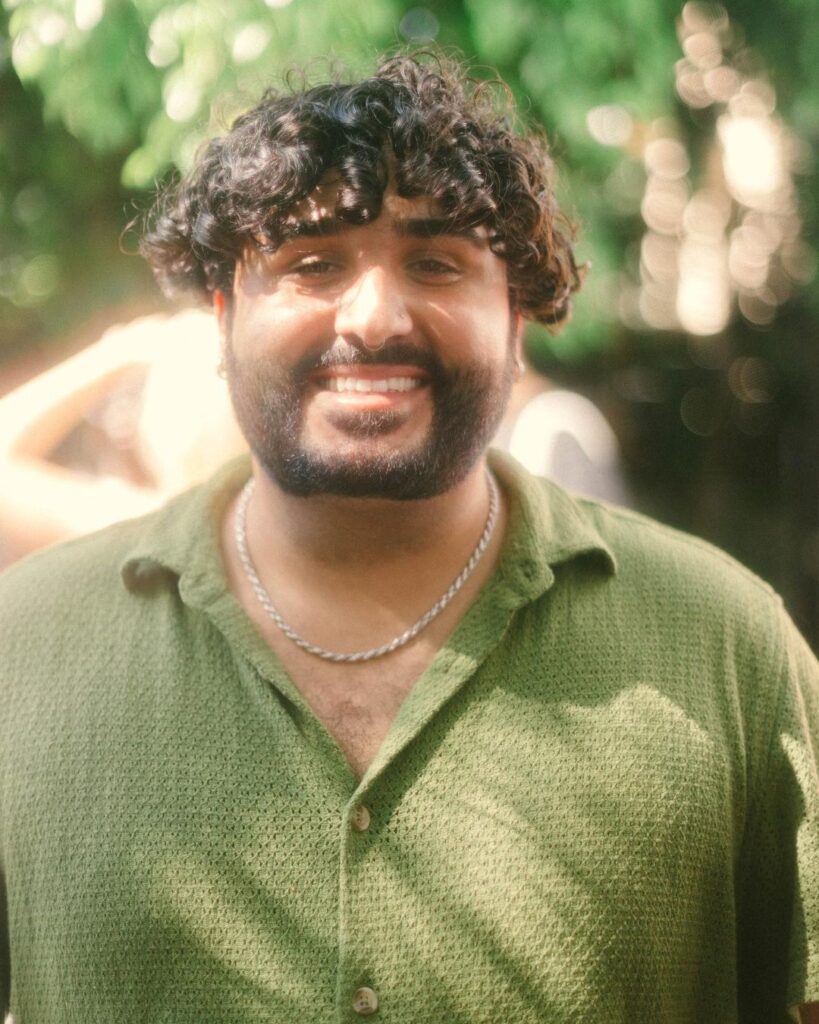 ---
4) Juan Acosta, 26 (@juanacosta__)
As a proud alumnus of the Born This Way Foundation advisory board, Juan Acosta, stands as a pillar in LGBTQ+ and mental health advocacy. His advocacy work began at the age of 13, and by 21, he had made a significant mark in his hometown, drafting an LGBTQ+ proclamation to represent queer individuals in his city. Juan has been recognized by the White House, speaking alongside President Biden and Selena Gomez in his advocacy work for mental health. Beyond his advocacy, Juan co-authored a New York Times bestselling book with Lady Gaga entitled "Channel Kindness: Stories of Kindness and Community," where he shared stories of resilience and bravery.
---
5) Elise Joshi, 21 (@elisejoshi)
Elise Joshi, a 2023 alumna of UC Berkeley, is a trailblazer in the world of youth climate activism. As a driving force behind Gen Z for Change in her role as Executive Director, Elise is using her energy to lead the environmental movement and inspire the next generation of leaders online. Elise uses her influence of over 150,000 followers to communicate climate solutions and push for a greener, more sustainable future. She is most recognized for challenging the White House Press Secretary, urging for leaders to make executive change in climate legislation. Elise's courage in youth climate advocacy highlights the promise of a brighter future with leaders like her spearheading the climate movement.
In a time where our future often seems uncertain, the ambition of these young trailblazers illuminate the path towards a brighter future. National Youth Confidence Day is a time to celebrate their achievements, and pave way for the next generation of leaders. Celebrate this day with me by acknowledging these young change makers, and celebrating individuals in your community who are making a difference too!